The Dances
Ceilidhs are not only a fantastic addition to any event – they're a great excuse for a party in themselves. And if you've never been to a ceilidh before, you won't regret your first time being with us. (If your tastes stray into Scottish reeling, please have a look a little further down the page!)
We would also be delighted to supply an enthusiastic, professional caller to guide you through the dances. They'll carefully choose the dances they call to suit your event and keep everyone happy – on a typical evening, we will dance lots of classic dances such as The Flying Scotsman, Strip the Willow, The Witch's Reel and The Gay Gordons, with perhaps a few more unusual ones thrown in to keep you on your toes!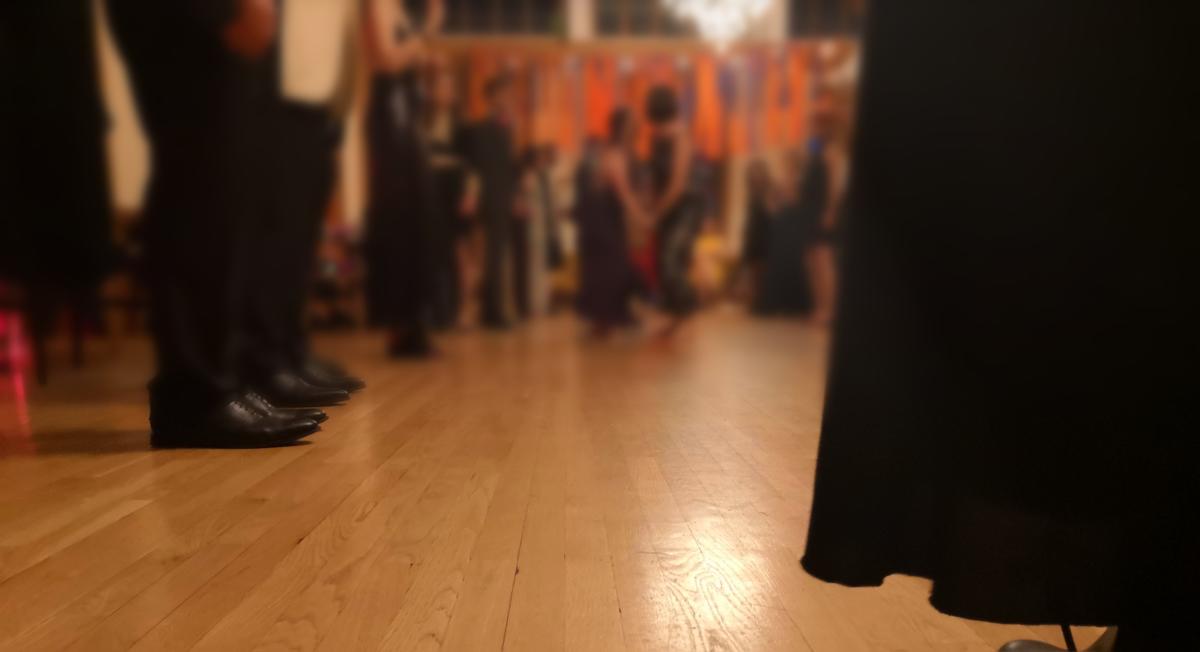 It was so great to see many people participating, spectating and having fun! Thank you for creating such a fun environment.
If you get in touch with any special requests in advance (whether there's a favourite dance you want called, or you just want us to plan for having lots of children), we'll happily try and accommodate them.
We will play for up 3 hours in total, usually in two sets of 1-1.5 hours with a break between of at least 20 minutes. A typical evening might look something like this:
| Time | What's Happening |
| --- | --- |
| 6:00pm | Band arrives, sets up PA equipment, then has a soundcheck (1h) |
| 7:00pm | First set of dancing begins (1h – 1h30) |
| 8:15pm | Break (20m – 30m) |
| 8:45pm | Second set of dancing begins (1h – 1h30) |
| 10:00pm | Band finishes playing and takes down PA equipment (30m) |
| 10:30pm | Band leaves |
All we really need to make this all happen is a safe, reliable power supply; enough (sheltered) space to set up our equipment and perform; and a clear dancefloor with some willing dancers!
There's some useful information about what we need in the FAQs, which we ask you to read. And if you have any questions, don't hesitate to ask us.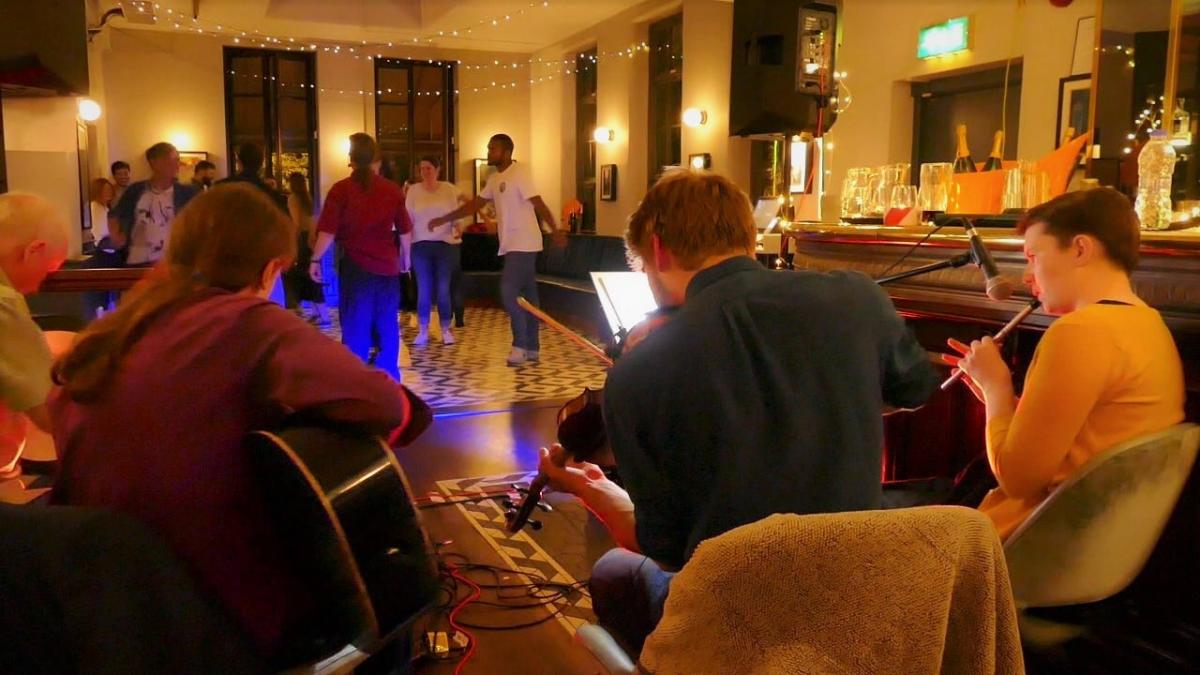 Scottish Reeling
Our musicians also have experience performing for Scottish reeling events, and we would be delighted to join you for an evening of classic Scottish dances and driving reels.
Our repertoire includes the classic reeling dances (from perennial favourites like Eightsome Reel and Dashing White Sergeant through to Reel of the 51st, The Duke of Perth, Hamilton House, and so on), and we are always happy to try and accommodate requests if you let us know what you're planning. Click here to get in touch with us and we can have a chat about your plans!