The Band
Firecrest usually performs as a four-person band – with two tune players and two rhythm players – along with an experienced caller when playing for ceilidh dances. We are based in Cambridge, UK, but we are willing to travel for nearby events too.
Below you can find out a little bit about our core lineup: Alice, Isaac, Carl and Anthony. We mainly perform as a ceilidh band, but we are also available for background music and stage bookings as well.
If you have any questions about the band, you're more than welcome to drop us an e-mail. If you want to hear what we sound like, then click here for some samples.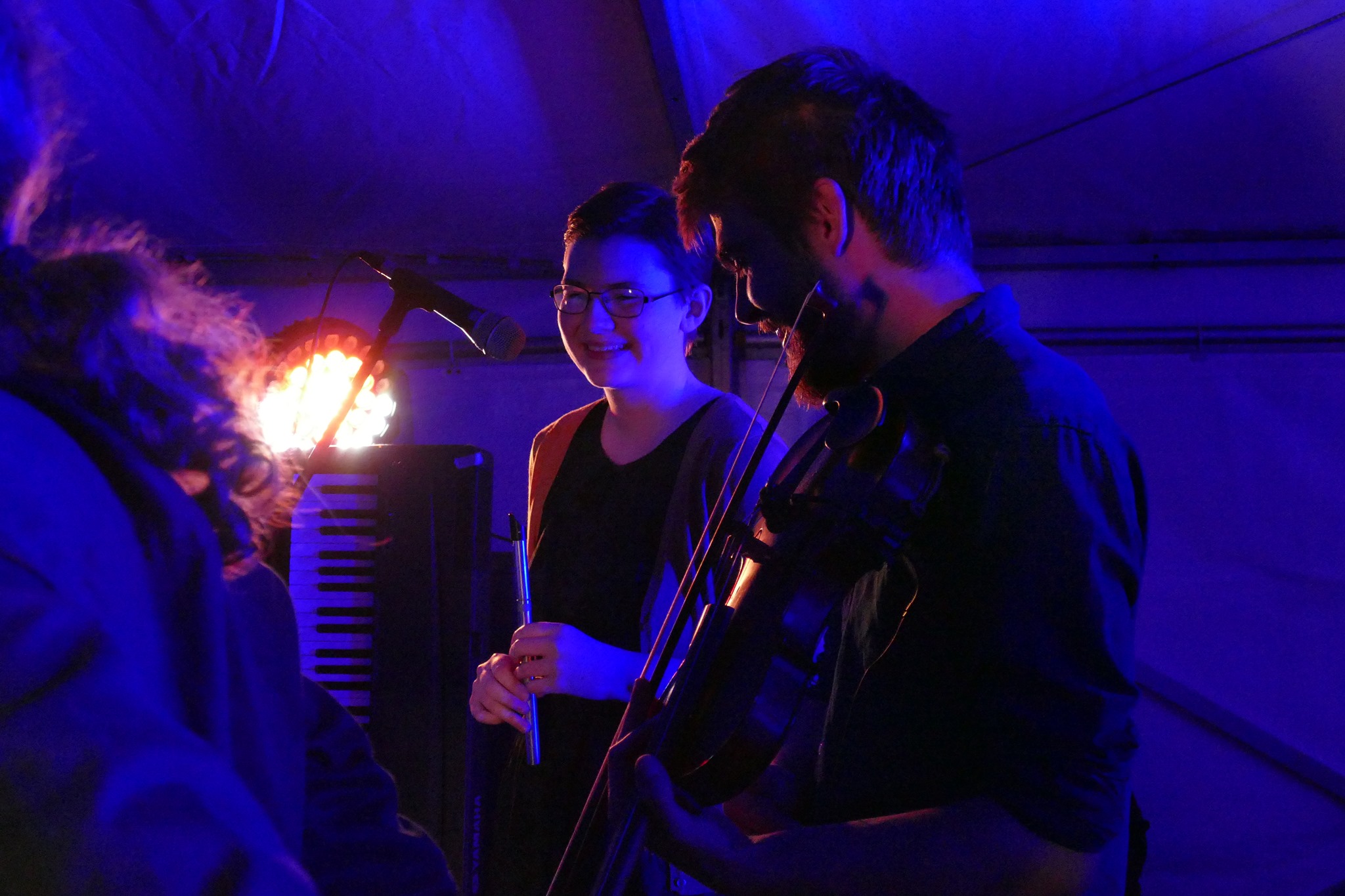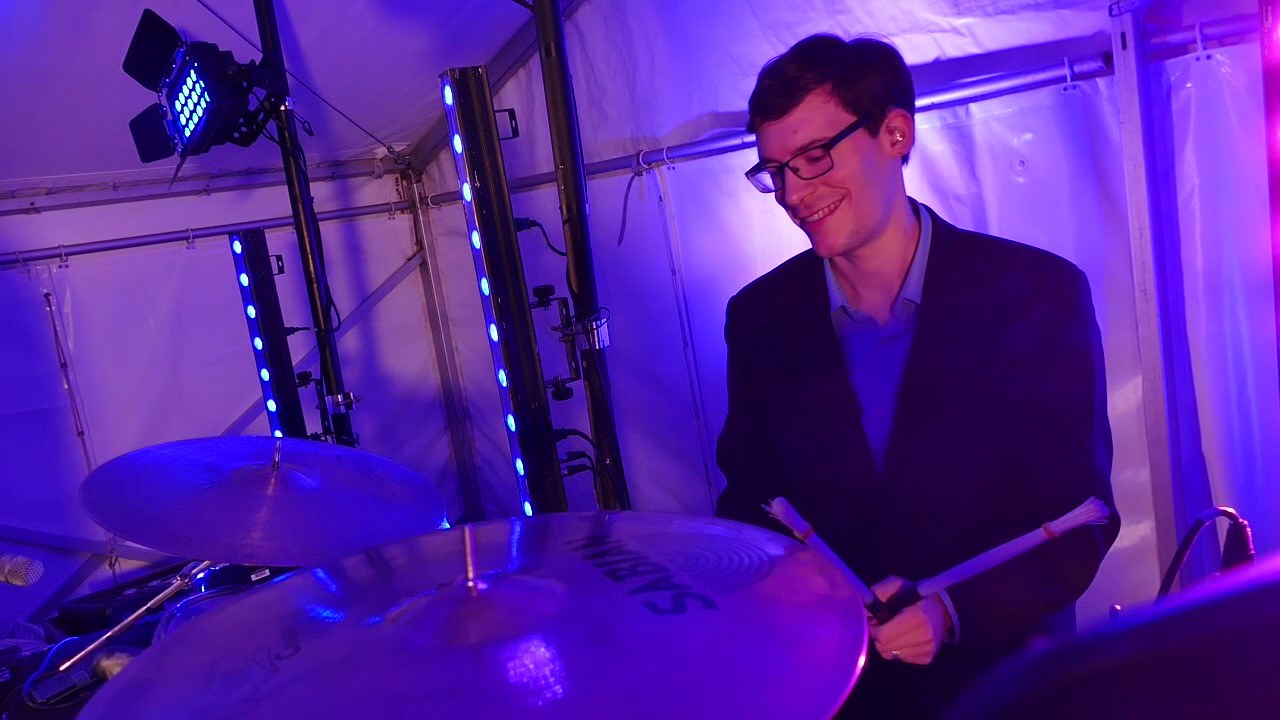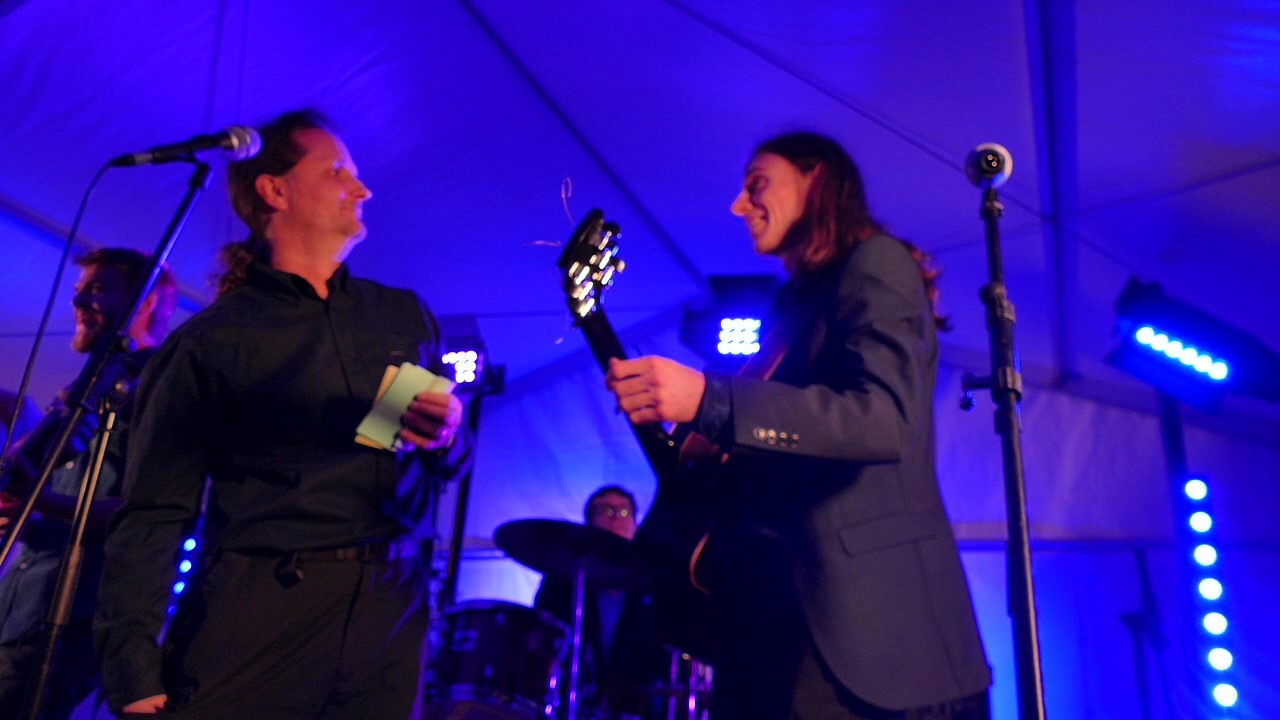 Tune Players
Alice McDowell (Whistles & Uilleann Pipes)
Immersed in the Irish folk scene from an early age, Alice was taught by renowned Irish musicians including Brian Finnegan and John McSherry. Having (mis)spent much of her youth playing traditional music in sessions in Sheffield, Cambridge and across Ireland, she has acquired an exciting repertoire of lightning jigs and groovy reels. Often seen performing at folk clubs, ceilidhs and Scottish reeling nights, Alice has honed a rhythmic playing style that's sure to get everyone up and dancing.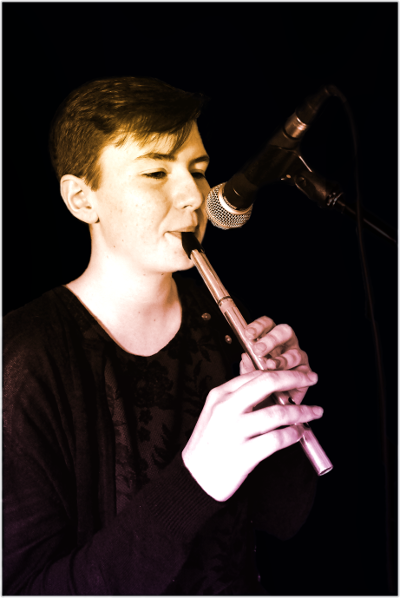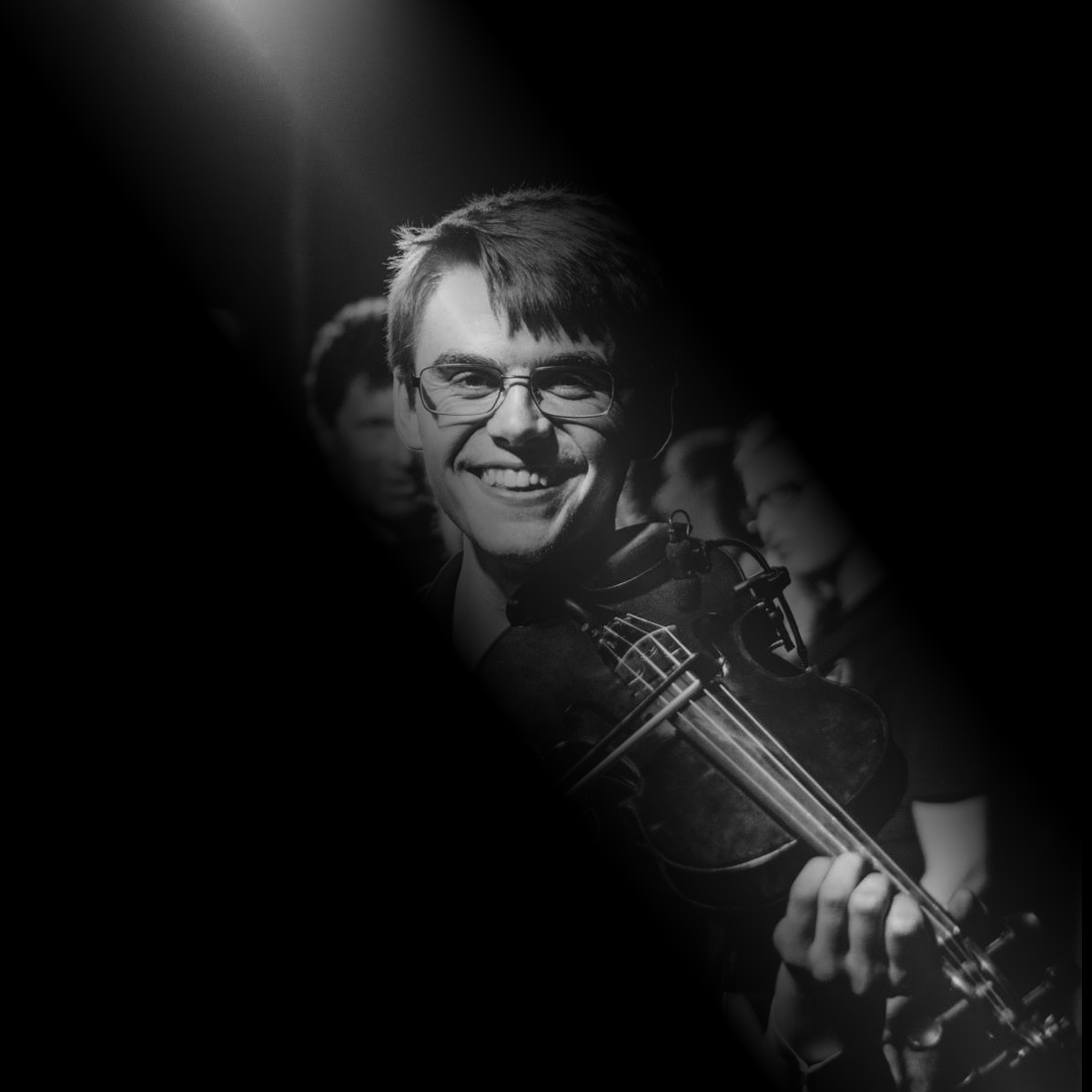 Isaac Uden (Fiddle)
After many years of classical training on the violin, Isaac finally caught the folk fiddle bug in 2016 and has not looked back since. He now regularly plays for ceilidhs and in sessions around Cambridge, and gets a real kick from the mutual energy generated between the dancers and musicians. He is continuously developing his own style of playing, and is equally at home playing the most rhapsodic of reels and the most woeful of waltzes.
The Rhythm Section
Carl Turner (Guitar)
Originally hailing from south-west Wales, Carl is Firecrest's guitarist. With hundreds of ceilidhs under his belt with several different bands, he brings a huge amount of experience of playing for dance, and an infectious enthusiasm for traditional music. Clever use of technology lets him add a rich bass line to a blend of distinctive harmonies and driving rhythm, popular with listeners and dancers alike. As well as being a veteran rhythm player, Carl is a keen composer and writes many of the original tunes performed by Firecrest.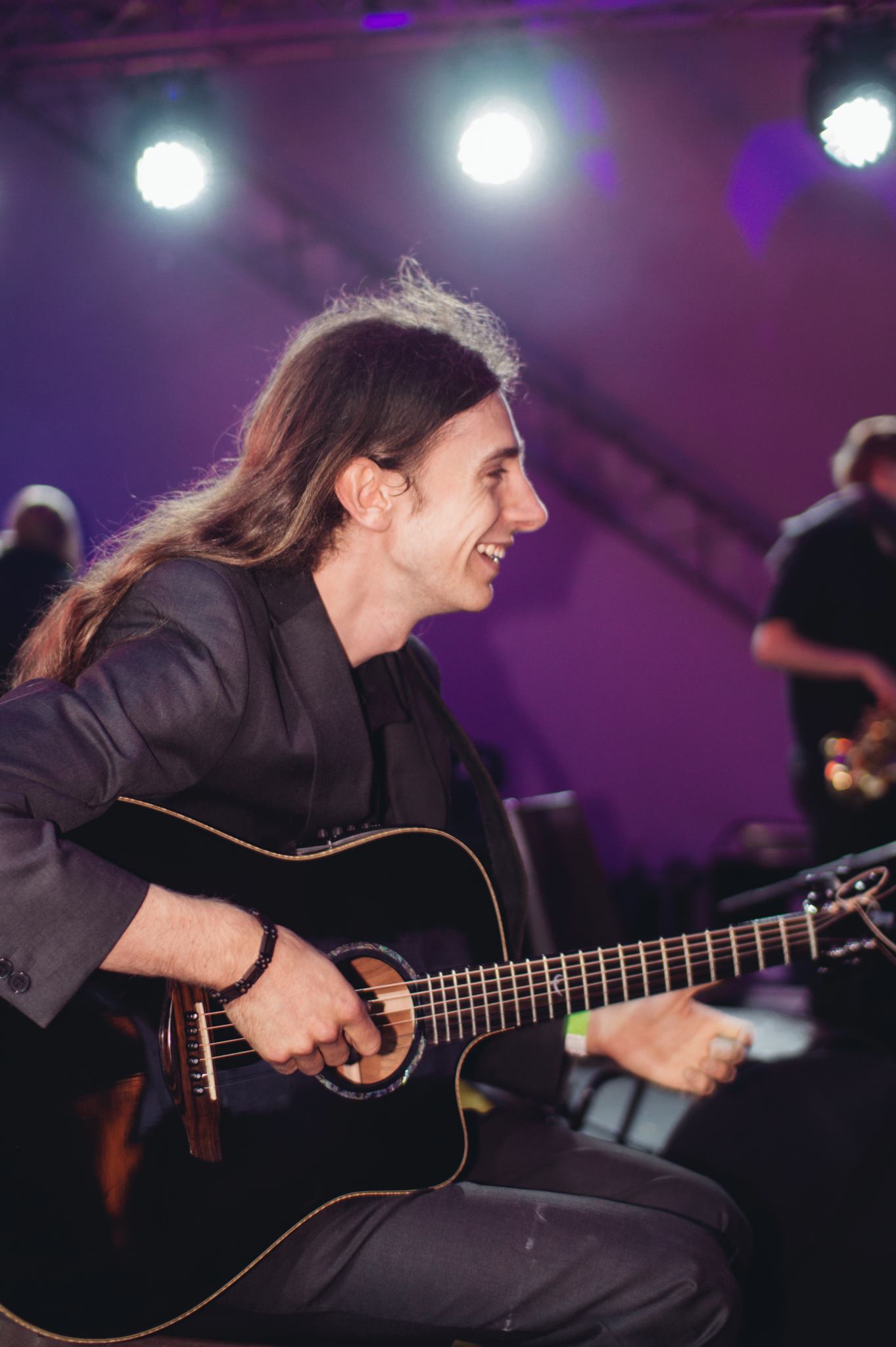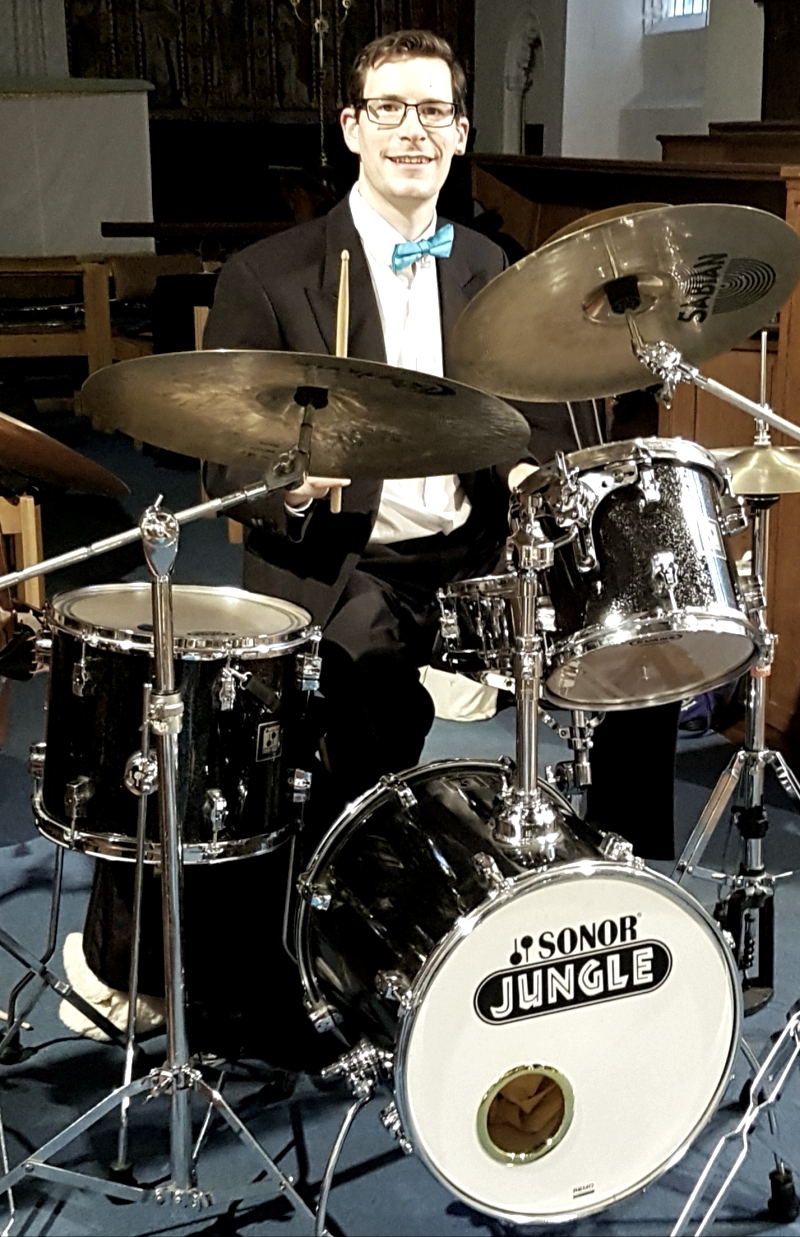 Anthony Palmer (Drums)
Drumming has been part of his life from the age of four but only became a serious endeavour upon acquiring a new snare drum as a 16th birthday gift. Anthony was classically trained for many years studying cello, piano and orchestral percussion at the RCM Junior Department. This subsequently led to a complete change of musical direction studying jazz drumming at The Trinity Laban Conservatoire of Music and Dance. Ever since settling in Cambridge, Anthony has been an in-demand musician and instrumental teacher. Playing with Firecrest is another exciting chapter in an eclectic musical career.
The Caller
An All-Star Team!
We hire expert callers for all our events (though if you already have someone in mind, we're usually happy to work with them too!). All our callers have many years of experience guiding dancers of all abilities through the steps. If you have any particular dance requests, let us know.